News Area
Select a news: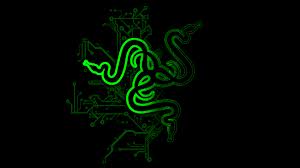 Razer™, the world leader in entertainment devices and software, today announced the launch of the world's first mechanical switch designed by Razer specifically for gaming – the Razer Mechanical Switch.
Instead of the usual third-party keys manufacturing, this time the engineers from Razer bring the new layout developed in Razer headquarters in order to provide better experience by both casual and professional gamers.
Razer launch All-new Mechanical Switches on the Razer BlackWidow
Verdi to play WCG-Russia Qualifier
Anexis CoD4 to District Prague
Verdi attend DH Valencia 2013
Anexis part ways with CS:GO team
View more news
Become our friend on facebook
Top 3 News
After a prolongue period, we have reached the crossroads with one of the most cemented CS:GO teams from the UK, gathered around the talisman face of Sam "RattlesnK" Gawn, who led the team at the various events in the past few months.     This de…
Anexis eSports e.V is glad to announce that we picked up a Black Ops 2 squad to join our organisation, which puts us on the map in the Xbox scene.
Anexis League of Legends team has decided to make a change to their line-up. Therefore, our Polish team decided to part ways with their jungler, Mateusz "erot1c" Kurdasinski.   Mateusz joined Anexis in Januray this year as a support, but after Int…